Rasa Riva was established in 1997,
The name originated from a workshop in Sungai Rasa, nearby JPJ Selangor's headquarter. As a lot of bikers converge there, the idea of having a club was mooted and hence the name is derived from
the workshop's location.
Instead of "Rasah River", members changed the name to "Rasa Riva". Each year this club is becoming stronger and bigger with new members.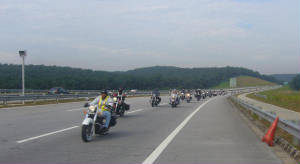 There is always gonna be rides to any destination organise by us. People are not just members in Rasa Riva, we are all family of choppers.
This is "RASA RIVA BROTHERHOOD".